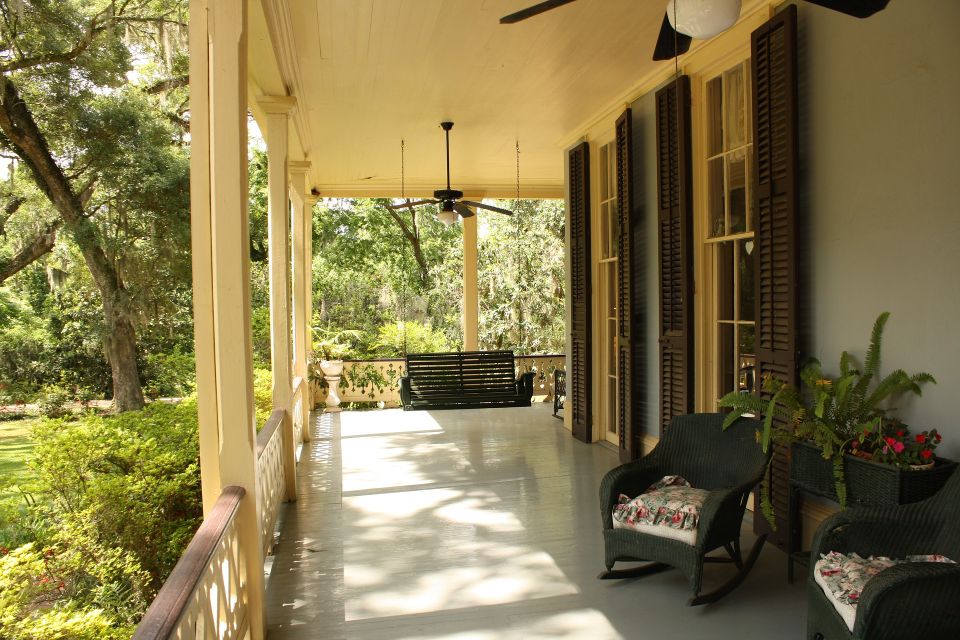 Get Your Front Porch Ready for Spring: 7 Decoration Ideas and Cleaning Tips

 
With the arrival of spring, it's time to give your front porch a fresh makeover to welcome the warmer weather and create a cheerful and inviting atmosphere for your home. Whether you have a small balcony, a cozy veranda, or a sprawling porch, here are some decoration ideas and cleaning tips to help you get your front porch ready for spring.

1. Clean and Declutter
Start by giving your front porch a thorough cleaning. Sweep away dirt, dust, and debris, and wash down the surfaces with a mild detergent and water. Don't forget to clean the windows, door, and light fixtures. If you have any furniture or décor items on your porch, remove them and declutter the space. This will provide a clean canvas for your spring decorations and make your front porch look tidy and inviting.

2. Add Fresh Flowers and Plants
Nothing says spring like fresh flowers and plants. Add some colorful potted plants or hanging baskets to your front porch to instantly brighten up the space. Choose flowers and plants that thrive in the spring season, such as tulips, daffodils, hyacinths, pansies, and petunias. You can also create a small herb garden or place a potted tree for a touch of greenery. Consider using colorful and decorative pots or planters to add an extra pop of style to your front porch.

3. Update Your Doormat and Welcome Sign
Our doormat and welcome sign are the first things that greet your guests when they step onto your front porch, so why not make them look inviting and seasonally appropriate? Choose a fresh and colorful doormat with a spring-themed design or a simple "Welcome Spring" message. Update your welcome sign with a new coat of paint or a new design that reflects the spirit of the season.

4. Add Spring-Themed Decorations
Bring the spirit of spring to your front porch with seasonal decorations. Hang a spring wreath on your front door made of flowers, twigs, or even a mix of faux eggs and feathers. Place decorative birdhouses, butterflies, or bunnies on your porch to add a playful touch. Consider adding string lights, lanterns, or fairy lights to create a cozy and inviting ambiance for your front porch in the evenings.

5. Furniture and Cushions
Spring is the perfect time to refresh your outdoor furniture and cushions. Consider adding some new pieces or updating the cushions on your existing furniture to create a comfortable and inviting seating area on your front porch. Choose furniture and cushions in light and bright colors, such as pastels or neutrals, to create a fresh and airy look that complements the season.

6. Pay Attention to Lighting
Lighting plays a crucial role in creating a warm and welcoming ambiance on your front porch. Consider adding some outdoor lighting options, such as wall sconces, lanterns, or string lights, to illuminate your front porch in the evenings. Opt for warm and soft lighting to create a cozy and inviting atmosphere. Additionally, make sure that all existing light bulbs are replaced and in good working condition.

7. Keep it Clean and Tidy
Once you've decorated your front porch for spring, it's important to keep it clean and tidy throughout the season. Regularly sweep away dirt and debris, wipe down surfaces, and water your plants to keep them fresh and vibrant. Replace any faded or wilted flowers and keep your furniture and cushions clean and well-maintained.
A clean and well-maintained front porch will make your home look inviting and welcoming to both your family and guests.